About
Hi! This is my tech blog.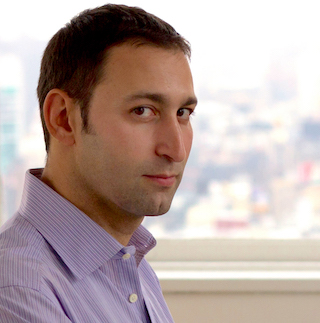 Here's an official bio.
Daniel Doubrovkine (aka dB.) is a seasoned entrepreneur and technologist, CTO at Artsy.net in New York, working on bringing the art world online. He is a maintainer of multiple popular open-source projects, including Java Native Access, Ruby Grape, Hashie and the popular Slack Ruby client, bot and server libraries. Daniel graduated from University of Geneva in late 90s and founded and sold Vestris Inc., an early stage technology start-up right after college. He joined Microsoft as Development Lead, was Director at Visible Path, then Architect and Development Manager at Application Security.
Like what you read here? Have questions? Suggest a Topic for this blog. Feel free to e-mail me, but please no recruiters.
I speak frequently at conferences and meetups. See this page for details and feel free to e-mail me speaking opportunities.
My full resume is on LinkedIn.
Finally, if you had enough of this tech stuff, check out my art blog.