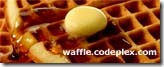 If you're writing PInvoke in C# or Java code for Windows authentication, save yourself some time, WAFFLE has these features for you.
Account lookup locally and in Active Directory via Win32 API with zero configuration.
Enumerating Active Directory domains and domain information.
Returns computer domain / workgroup join information.
Supports logon for local and domain users returning consistent fully qualified names, identity (SIDs), local and domain groups, including nested.
Supports all functions required for implementing server-side single-signon with Negotiate and NTLM.
Supports Windows Identity impersonation.
Includes a Windows Installer Merge Module for distribution of C# binaries.
If you're using Tomcat or Jetty with an IIS front-end to do authentication only, Waffle has the following features and will allow you to get rid of IIS.
A Tomcat Negotiate (NTLM and Kerberos) Authenticator Valve.
A generic Servlet Negotiate (NTLM and Kerberos) Security Filter.
A Tomcat Single Sign-On + Form Authentication Mixed Valve.
A Spring-Security Negotiate (NTLM and Kerberos) Filter.
A Spring-Security Windows Authentication Manager.
A JAAS Login Module.
WAFFLE has originated at AppSecInc. and the team deserves the credit.